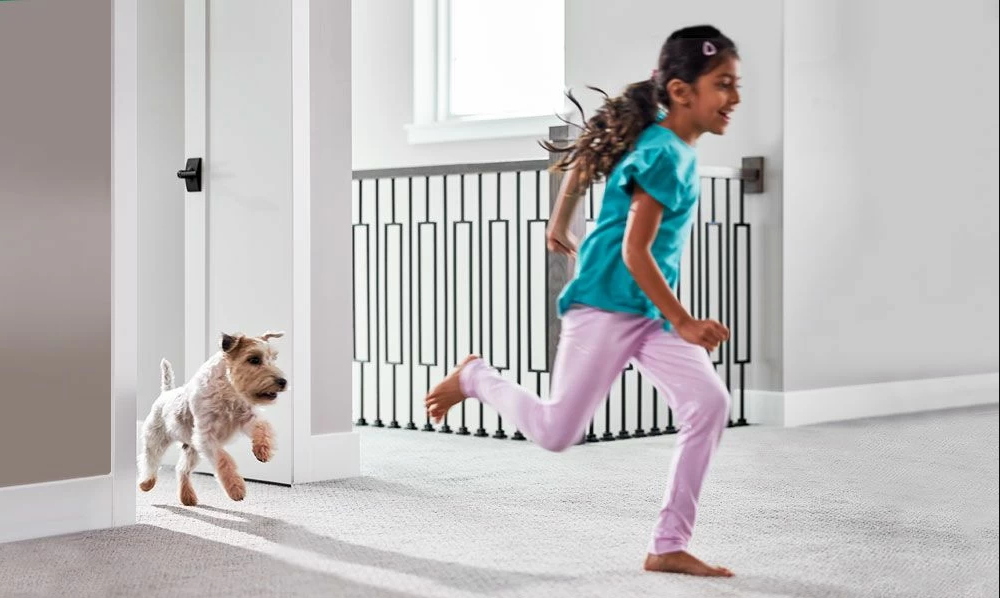 Spooky Things Hiding in Your Carpet
TUESDAY, OCTOBER 29, 2019
Did you know that your carpet acts as a vacuum and traps allergens, air borne bacteria, dust, dirt and pet dander? Vacuuming your carpets often can help get rid of some of these harmful things, but it doesn't get rid of everything.
That's why A-Abc Chem-Dry has spent a ton of time researching and testing our carpet cleaning process and products – to make sure you are getting the healthiest, deepest clean for your carpets with green-certified products!
Let's take a look at what's hiding in your carpets…
Allergens & Air Borne Bacteria
1 in 5 Americans suffer from allergies and asthma. A majority of our lives are spent indoors, which many believe would protect them from pollen and allergens. However, the allergens and bacteria trapped inside our homes can trigger an asthma attack. If you are not having your carpets cleaned often you are only making a small dent in helping your asthma and allergies by staying indoors.
The average home can harbor as much as 200,000 bacteria for every square inch of carpet. As bacteria build up they lurk in your carpets and circulate in the air you and your family breathe.
When A-Abc Chem-Dry cleans using our hot carbonating extraction process with sanitizer we are able to remove 89% of airborne bacteria and 98% of allergens from carpets and upholstery.
We will not only clean the bacteria from carpets and upholstery in your home, but also improve the health and air quality of your home.
Dust, Dirt & Pet Dander
Pets are an important member of a household. While not all homes have a pets, one study found that 100% of homes in the US have some detectable level of dog and cat dander. 55% of homes were found to have a high enough level of pet dander to trigger allergies, and 35% of homes had enough pet dander to trigger an asthma attack.
Carpets are also filters for dust and dirt. According to the National Center for Healthy Housing, carpets can accumulate dust and dirt at approximately 5-25 grams per square meter. That's a lot of dust and dirt!
Periodic carpet cleanings are recommended. A-Abc Chem-Dry carpet cleanings can get down to the base of the carpet where much of the dirt, allergens and bacteria lye. Seek the services of a qualified professional carpet cleaning company 2-3 times a year, to create a healthier home for you and your family.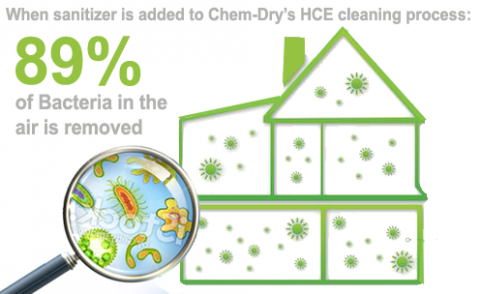 BACK TO BLOGS