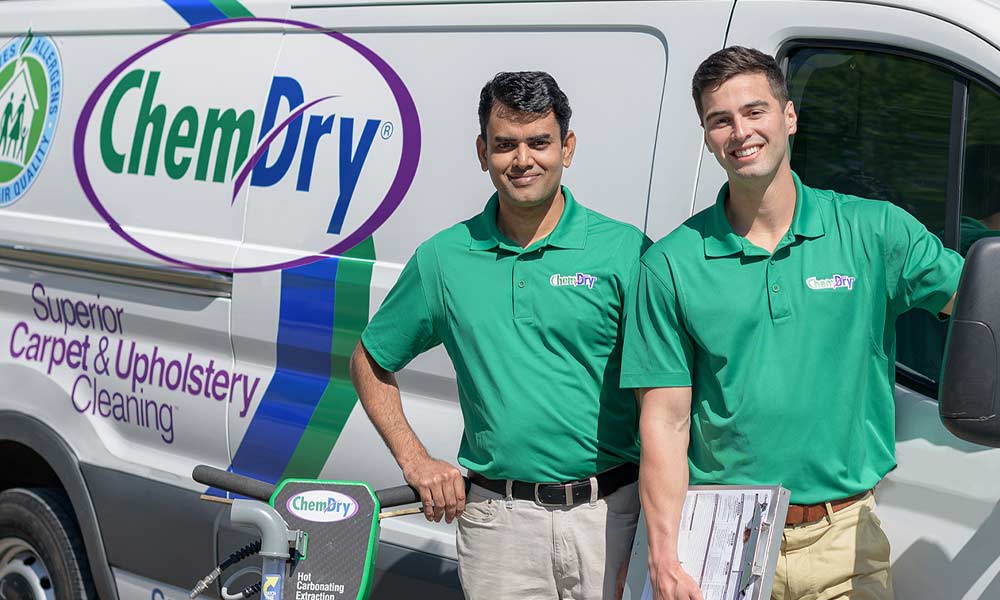 Here at A-abc Chem-Dry we are eager to serve you! We use green certified products  that are effective at removing stains and are sage for your pets, children and family. Our patented Hot Carbonating Extraction Process uses less water, allowing your carpets to dry in 1-2 hours instead of 1-2 days.
Counties
Dallas County
Southern Collin County
Cities
Carrollton
Plano
Frisco
Denton
Addison
Farmers Branch
Irving
Southlake
Grapvine
Collyville
The Colony
Allen
Lewisville
Flower Mound
A Healthier Home
A-abc Chem-Dry offers a healthier clean on two levels: first, our products are safe for your entire family and second, by using less water we are helping combat mold and mildew growth in and under your carpet.
A-abc Chem-Dry has an extensive catalog of green-certified carpet cleaning products, including our primary cleaning solution, The Natural. The Natural, which is on the FDA's G.R.A.S. (Generally Recognized As Safe) list, contains zero phosphates or detergents and is completely safe and non-toxic for kids and pets.
Typical steam cleaning not only utilizes harsh soaps and chemicals to clean your carpets, but uses a heavy amount of water that often soaks through to the carpet backing, creating a breeding ground for mold, mildew and bacteria. By taking a tip from Mother Nature, Power Chem-Dry uses a carbonating cleaning process that will leave your carpets and upholstery cleaner and helps promote a healthier home for you and your family. Thanks to our low-moisture, amplified hot carbonating extraction system, we can offer you a deeper, healthier carpet and upholstery cleaning that you can feel confident is safe for your kids and pets.
Chem-Dry – Drier. Cleaner. Healthier.®
Remember, our professionally-trained technicians are equipped with industry-leading equipment and proprietary solutions to clean and restore your home or business' most precious surfaces. From carpets and upholstery to tile, stone, grout and granite counter tops, A-abc Chem-Dry offers the best cleaning for you. Call A-abc Chem-Dry today for a free quote.
Free Quote
Contact us to get a free quote and request a service appointment. We'll discuss your needs, provide you with a no-obligation quote and can begin the cleaning process at your convenience.